Epoxy Coatings
Decorative
Floor Preparation
Shot Blasting
Floor Scraping
Tile Removal
Glue Removal
Coating Removal
Diamond Grinding
Concrete Grinding and Polishing
Quartz Floor
Flake Floors
100% solids
Polyurethane
Polyester
Chemical Resistant
Acid Stains & Dyes
Non-Slip
Sanitary
and more.....
Q. I am in the maintenance department, why should I hire a professional. If I am just coating a floor?
A. Coating a floor may sound simple but the removal of improperly/failed epoxy can result in a major expense.
The importance of having a certified applicator is that proper preparation includes a method of shot blasting which creates a profile in the concrete. It is crucial! Epoxy needs a profile to adhere to. The advantage of the way epoxy cures is through chemical reactions (very rapidly) not through penetration and evaporation.
Click on the picture to see more of our work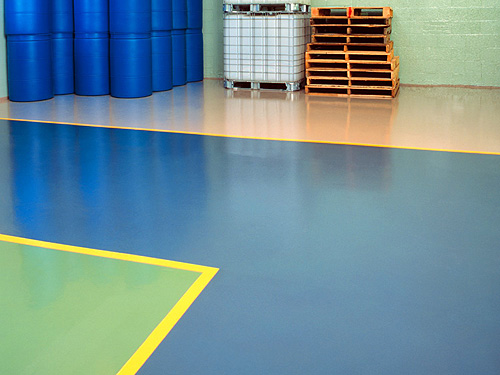 *New Ask us about restoring old concrete to a high gloss with no coatings. Floor polishing, Acid stained and Dyes.